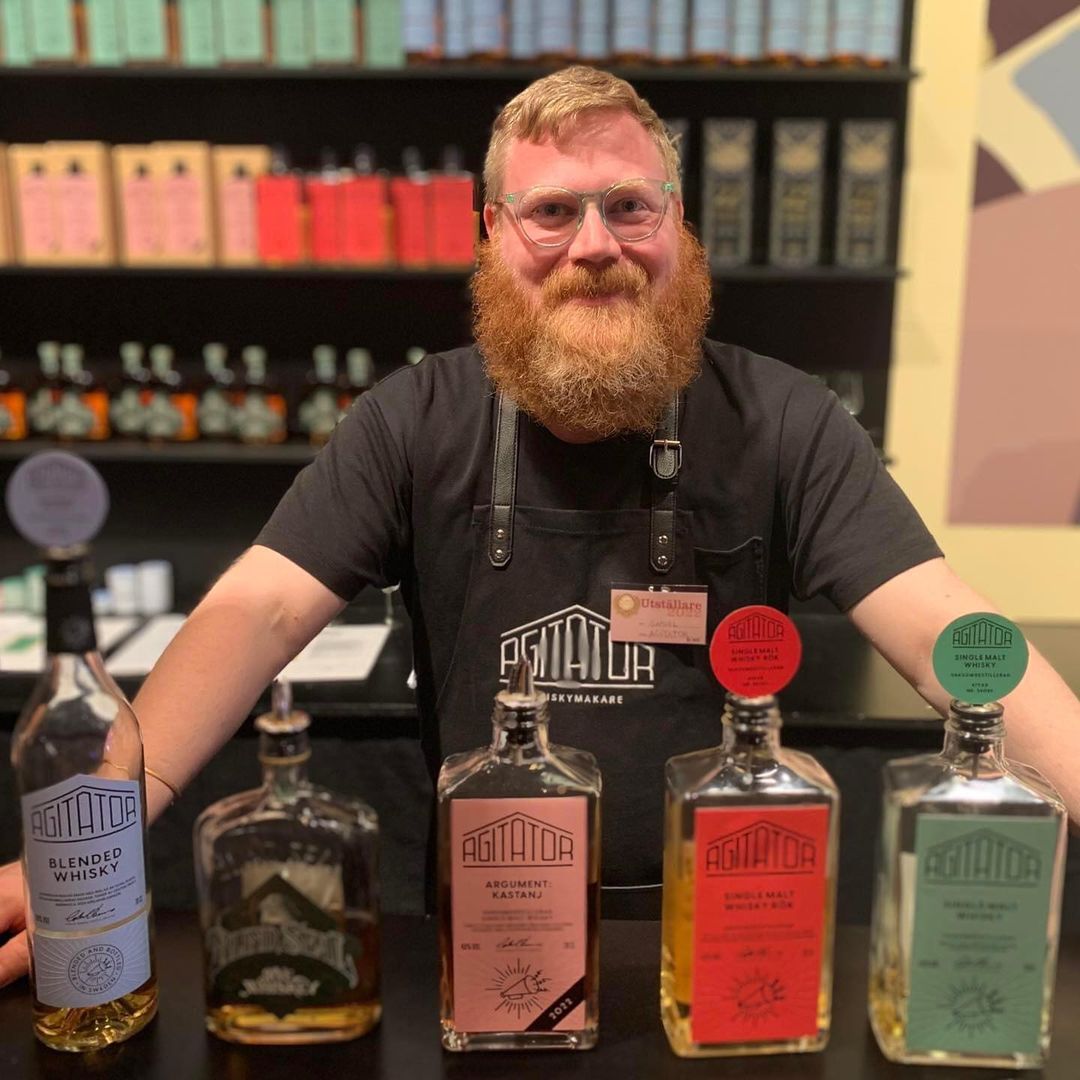 Samuel Lindlöf becomes an ambassador for Agitator
by Henrik Aflodal at The Spirits/Whisky News
A recognised name in the whisky world, he has been a professional taster since 2011 and runs the whisky blog SamuelWhisky. Now the multifaceted Samuel Lindlöf becomes an ambassador for Agitator and will soon follow up on the successful release of SamuelWhisky no.1.
- Samuel Lindlöf was the first whisky blogger to visit our distillery and shortly after that he became our guest whisky maker. Samuel is already well-known in the industry and knows exactly what playful characteristics a whisky should have. It therefore feels extremely fun and exciting that he now becomes our new ambassador, while we look forward with great anticipation to new adventures together," says Oskar Kalmaru, CEO of Agitator.
In the autumn of 2023, SamuelWhisky no. 2 will be launched, a specially designed limited edition product. The product will be blended in the barrels Samuel Lindlöf filled at Agitator already in 2018.
Samuel will run the project, taking care of everything from storage and maturation to bottling and labelling with the support of Agitator's distillery manager Oskar Bruno and distillery technician Christian Wikström.
- The fact that Agitator is driven by a desire to experiment and is totally unafraid to break with the industry's traditions and conventions in the search for the best possible whisky, as well as producing sustainably and striving for a minimal environmental footprint, is something that makes me extremely proud and honoured to represent," says Samuel Lindlöf, ambassador for Agitator.
The ambassador partnership began in August 2023 and will include attendance at fairs, events and tastings in addition to the autumn product launch.